SPOILERS FOR "THE ALMOST PEOPLE."
NO, I'M SERIOUS. THERE ARE SOME "SHIT GETTING REAL" SPOILERS HERE.
IF YOU SCROLL PAST THE COMPLETELY UNRELATED VIDEO, IT'S YOUR OWN DAMN FAULT.
NO ONE IS PREPARED.
*deep breath*
You all saw this coming, didn't you? (Well, you should have.)
Dear Steven Moffat and Matthew Graham,
Please disregard my less-than-enthusiastic reaction to "
The Rebel Flesh
" from last week. "The Almost People" more than made up for it (much the way the ending of "Cold Blood" made up for "The Hungry Earth"). In spite of the weak storytelling and overuse of "Tell, Don't Show" techniques and the fact that I just don't give a flying leap about these acid miners and the moral dilemma that was stupidly created for them by unseen Powers That Be, I still enjoyed this episode and - ZOMG GANGER!AMY
ARE YOU KIDDING ME????
Now that's out of my system - GANGER!AMY WHAT THE HOLY FLYING HELL IS THIS?
Okay - I will TRY to discuss this episode is a calm clear manner - HOLY CRAP ON A CRACKER - GANGER!AMY!!!!
(I lied - this will NEVER be out of my system. This entire review will be peppered with me CAPSLOCK-SCREAMING like a crazed internet banshee. Deal with it).
GANGER!AMY WHAT - WHAT IS THIS - I DON'T EVEN - WHAAAAAAAT????
I'll be honest - most of this felt really anvilicious with the heavy-handed "Gangers Are People Too!" Moral of the Story. If not for the HOMG - GANGER!AMY ending, this would not have been as good. Most of this felt like someone else trying to tell a Steven Moffat story, but not doing the greatest job. I point to the Doctor rigging up a time-delay phone call from that one guy's son during his birthday (these acid miner characters were so forgettable that I don't care enough to remember their names, with the exception of Jennifer and Cleaves). How would the Doctor know that Ganger!Dad would be there to take the call? How did he know the boy would be there to make the call? It seems a little too coincidental to me. I can buy the Doctor and his ganger switching shoes while they're popping up and down talking to Amy or whenever else it seems to fit, but some things just didn't mesh there. I would humbly suggest that other writers leave the timey-wimey, spacey-wacey stuff to the Moff.
But maybe that's the idea - give the weaker stories and plots the real big WHAM endings and maybe no one will notice. Except for us weirdos who take notes while they watch the boring story lines but get too involved with the WHAM! ending to even think about writing something down for that. My notes for this episode make it sound like it was a boring story, but the ending brings it all together and I finally buy into it (mostly. I still don't care a whole lot for these acid miners - I barely remember any of their names. And I really don't feel too bad about it. However, I want to know - who decided mining for acid and using living-yet-sort-of-fake flesh people as workers was a good idea? Anyone? Bueller?)
THE DOCTOR MELTED AMY! THE DOCTOR EFFING
MELTED
AMY!
I said I would be more positive about this episode because GANGER!AMY was an AWESOME ending. But to get to the ending, I had to sit through the beginning and middle. The beginning was fun enough - I did like the Doctor and Ganger!Doctor's interactions. Their going back and forth finishing each other's sentences was hilarious. And having Ganger!Doctor trying to sort through his regenerations was a nice touch (which also provided the people who put the Next Time trailers together with some nice images of the Ganger!Doctor yelling and screaming in the most frightening way possible).
Another Thing I Liked: "Tough, dependable Sexy." :)
Yet Another Thing: "Roranicus Pondicus." I don't think I need to say anything more, do I? XD
Oh, and the Doctor made a brief mention of Cybermen and Cybermats at the beginning of "The Almost People." I don't know what that's about - having religiously avoided any and all spoilers, even from (ahem) "Official Sources" (as far as I'm concerned, the official BBC "Doctor Who" website is off-limits) - but it seems important.
I'm curious - did anyone else get throwback vibes from the "Space" and "Time" Red Nose Day specials when the Doctor was "flirting" with his ganger? Honestly, if they spent the whole episode on interaction between the Doctor and Ganger!Doctor, this would have been a wonderful episode. As it stands, it ranks slightly higher than a "Ehhh… it was okay" episode.
AMY IS SOMEWHERE GIVING BIRTH TO A SILENT/GANGER/TIME LORD/TARDIS/DALEK/QUARK/JEDI/
I-DON'T-EVEN-KNOW-WHAT-ELSE
BABY???
The personalities of the miners and their gangers was pretty much flipped around - in "The Rebel Flesh," Jennifer was a the cute, vulnerable one and the one most likely to side with Team TARDIS and Cleaves was the paranoid, "Kill 'em All" leader of the opposition. But in "The Almost People," Cleaves winds up siding with the Doctor and Ganger!Jennifer goes crazy and tries to kill everyone - including herself. I appreciated that little wrench getting thrown in the mix. Don't know why, but I just did.
Okay, I rehased all the unremarkable stuff from the actual story - HOW ABOUT THAT ENDING, EH? I did read a theory over this past week that posited something about Amy having a Ganger and the Ganger was the one that was pregnant and I shrugged that theory off as rubbish (as I often do about pure speculation theories). I NOW WANT TO FIND THE PERSON WHO PUT THAT THEORY FORTH AND AWARD THEM THE ENTIRE INTERNET BECAUSE THAT WAS THE MOST AMAZING THING EVER!
But it makes sense. So many people have pointed out that Amy has worn nothing but red plaid this season. Her Ganger explains this so much - she was probably kidnapped and the Ganger put in place during the 3 month lapse between "The Impossible Astronaut" and "Day of the Moon." It also explains why she started seeing Eye-Patch Lady in the orphanage right before the Silents kidnapped her that one time.
Bottom Line: This two-parter had it's strengths and weaknesses. Most of it's strength were in the second part, not the least of which was the HOLY SHIT WHAT THE HELL ending that leads us into "A Good Man Goes to War." Which I will be watching next week as well because I have avoided getting spoiled fairly well so far and I will be damned if I have to wait an extra week just because BBC America couldn't be arsed up to show a new episode on time just because of a stupid holiday weekend (I'll say it again - NOT AMUSED).
GANGER!AMY! FREAKING
GANGER!AMY!!!!
HOLY SMOKING GRASS WHAT HAVE YOU DONE TO MY BRAIN????
The End.
WAAAAAAAAIT….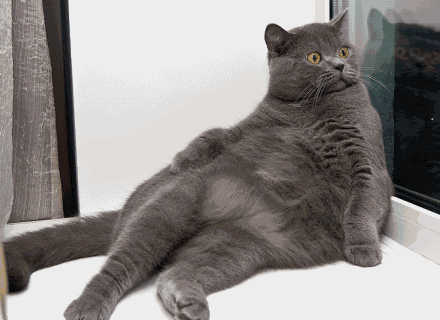 AMY TOLD THE DOCTOR SHE SAW HIM DIE - BUT SHE THOUGHT HE WAS THE GANGER - BUT SHE STILL TOLD HIM - AND - CRAAAAAAAAPP - HE KNOWS!!!
MOFFAAAAAAAAT!!!!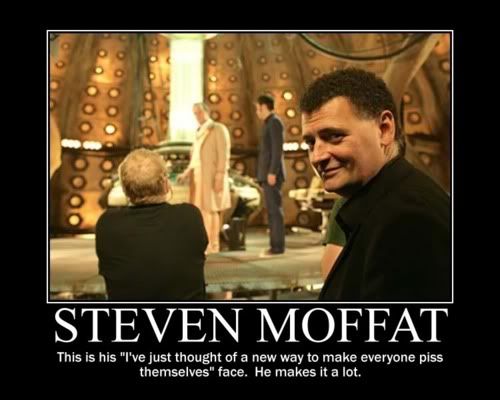 You sly, conniving, magnificent bastard, you. That's all I'm going to say right now.
I need to go watch this episode again.