It's fitting that this one falls on the day that DOCTOR WHO SERIES 6 PREMIERES!! (omg - yay!) Right now, I can't think of anything more epic.
But for the meme's sake, I chose "Journey's End" - The Doctor and his many companions all piloting the TARDIS and towing the Earth back to where it belongs.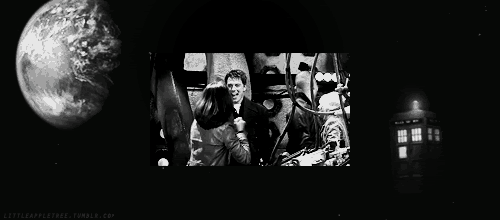 (
Source
)
Massive amounts of hugging ensues. Everyone is happy.
I often pretend that this is where the episode ends (DAMN YOU, RUSSELL! *shakes fist*)