April is certainly the month for awesome birthdays, isn't it?
Today is David Tennant's birthday! Otherwise known as the Tenth Doctor, Hamlet, Barty Crouch, Jr., a random voice in "How to Train Your Dragon" ... and I'm sure plenty of other things that I just don't know about.
In honor of the day - here's a tribute video to Ten that I made a while back:
And - for a random bit of coincidence - this catalog landed on my work desk a few days ago. Usually I just throw these catalogs away because they want boatloads of money for these classroom sets of DVDs and I could probably get them on Amazon for $20 - but I had to keep this one: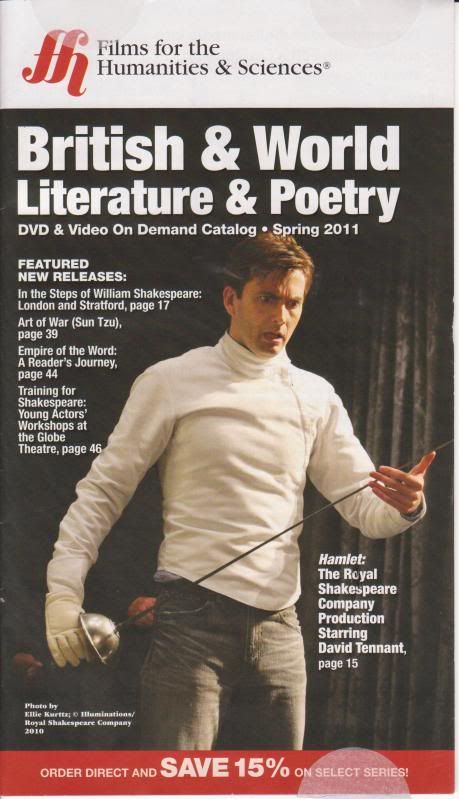 Happy Birthday, David! And here's to many, many more!