The fam's all here so before I forget, I'm giving my alma mater equal time in anticipation of their showdown against #7 Oklahoma tomorrow afternoon (I harbor no delusions as to the outcome, but if you're going to be a fan, be a fan all the way).
And because no rendition of the Aggie Fight Song is complete without this:
(They need some higher quality versions of this sucker on YouTube. I am disappointed... at least this one had the lyrics to it).
And this really doesn't have anything to do with anything - but any excuse for David Tennant in a kilt, right?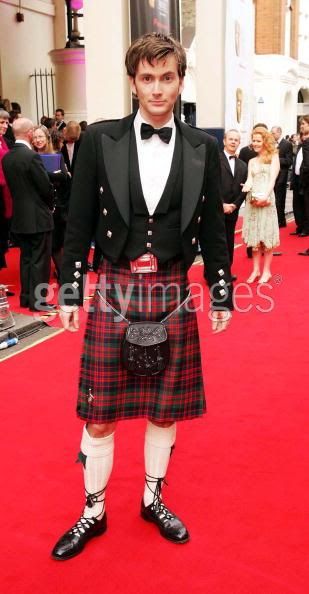 Let's go Aggies!!